May we suggest Sariska and Neemrana as ideal spots? Here's why!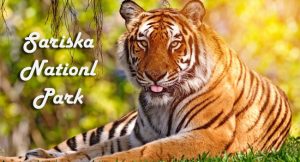 Sariska is 150 km from Jaipur and well known for the Sariska National Park and Tiger Reserve. Spread over 866 sq km the Sariska Tiger Reserve is the habitat of carnivores like Wild Dog, Jungle Cat, leopards, hyenas, civets, jackals, and last but not the least the Royal Bengal Tiger! A huge population of monkeys, antelopes, Chinkara Deer, pea cocks and pea hens, owls of various kinds, partridges and eagles cohabit with reptiles, insects, amphibians and myriad species of flora and fauna.
Club your visit with the Kankarwadi Fort, Hanuman Temple, and Siliserh Lake within and close by to the Sariska Park. Sariska is well connected to Jaipur by road and train. However, the best way to reach Sariska from Jaipur is by road, a journey of about 3 hours by car. Entry of private vehicles is not allowed inside Sariska Tiger Reserve except on Tuesdays and Saturdays.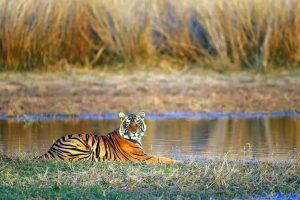 The Kankarwadi Fort is located in the middle of the Sariska Tiger Reserve. Aurangzeb the Mughal Emperor imprisoned his brother Dara Shikoh here. The famous Hanuman temple at Pandupol dates back to the Pandavas. The Siliserh Lake offers water sport activities like Jet Ski, Scuba diving and water zorbing, paddle boat, motor boat rides, and rowing boats on rent. The taxi service in Jaipur offers even one-way rides to Delhi, if you want to add another destination to your trip.
Neemrana Fort Alwar constructed in the 15th Century is now a popular heritage hotel with two big pools, an Ayurvedic Spa, luxurious rooms and beautiful gardens making it an ideal spot for a weekend getaway from Jaipur. Neemrana Fort spread over 10 hectares is a popular film location and is the venue for famous marriages, conferences and high-profile events.
Many restaurants within the fort area and no restrictions of having to dine in one place mean you can take a stroll and enjoy yourself. The view of the Aravalli hills and valleys below is truly spectacular when Zip lining. The step well within the fort, the multi-media tours, camel rides and vintage car drives are memorable and recommended activities that help bonding with loved ones and family.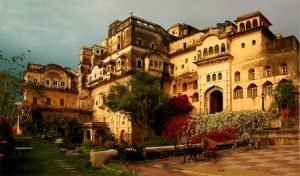 Bala Quila, Company Garden, Sarsika Wildlife Sanctuary, Bhangarh Fort, Sarafa Bazaar and the Siliserh Lake Palace can be visited and combined with your tour plans. The weather is most favorable during September to April and Neemrana Fort Palace can be reached by road from Delhi or Jaipur.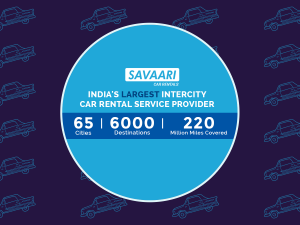 Getting to Sariska and Neemrana is easy by taxi from both Jaipur and Delhi. Book online and get a taxi from Jaipur to Delhi. Almost all large taxi services offer taxi-rentals and you are spoilt for choices and discounts. You can book a cab or rent one from any of the better-known holiday advisors like Savaari.com at a very reasonable fee. They come with the advantage of being verified, provide courteous service and offer almost any vehicle you could need, like tourist buses, tempos, AC Sedans, SUV's and even mini vans. A weekend is probably too short to imbibe and soak in the aura of these places. But they are worth visiting, not once, but many times!