Jaipur – The Pink city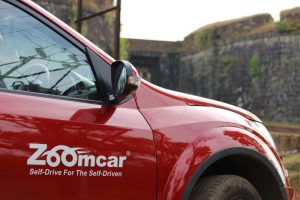 One of the best places to go on a holiday if one is a history buff is Jaipur. The pink city- as its fondly called, is home to some of the most regal palaces, forts and many other grand buildings of architectural marvel.
Throwing back to the Rajput era, Jaipur is the capital of Rajasthan and is a proud bastion of Rajasthani culture and history, which dates to six-seven centuries back. Jaipur is a great place to go driving as the local guides will be able to provide tourists with plenty of attractions that are sure to stir the soul and satisfy the adventurous side of any traveler.
There are plenty of attractions in the city that cannot be missed – Especially the forts, palaces and temples. Hire a good taxi service in Jaipur and begin exploring the city because it has a lot to offer.
Main attractions in Jaipur

Jaipur is home to plenty of attractions that reflect its glorious past as a state replete with royalty in all corners. Firstly, the Amer Fort is one attraction that cannot be missed. Located on a hill, this fort is made entirely out of marble and sandstone, and it really does stand out in a city filled with palaces. Overlooking the Maota Lake, this is the perfect place to learn about Rajput architecture and history. It is also a UNESCO World Heritage Site, making it a must visit.
The pink palace is another unmissable attraction in Jaipur City. Known as the Hawa Mahal locally, the palace is a visual treat, what with its intricate detailing and honeycomb-like structure. With a bright pink and red exterior which forms the primary base of the building, the Hawa Mahal is built in such a way that it remains cool even during the warm summer months. The Hawa Mahal is best viewed early in the morning, during the sunrise.
The Jantar Mantar is yet another tourist attraction that stands out from the multitude of forts and palaces around the city. It is a sundial that was used to calculate the time of the day that was correct to half a second along with the declination of the Sun. It is also a UNESCO Heritage Site that cannot be missed if tourists are visiting the Pink City.
Exploring the city by cab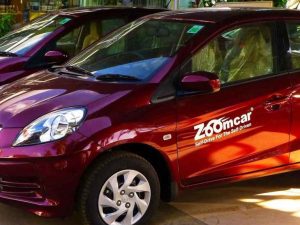 There are plenty of cabs in Jaipur which will be able to drive guests and tourists around the city. While conventional taxis are always available, more and more travelers are choosing to book a self-drive taxi service in Jaipur to truly experience the city.
Picking self-drive cab service in Jaipur helps a traveler make the most of the time in the city and try the local delicacies before leaving with memories to last a lifetime.