On World Chocolate Day enjoy this day with your loves ones in pink city. One quotes like you must have heard, 'Never under-estimate the power of Chocolate'.
Probably that's the reason why a day has been dedicated as a World chocolate day. In order to help all Chocolate lovers Pinkcity Royals brings to you the most chocolaty hangouts and places to buy chocolates in the city !!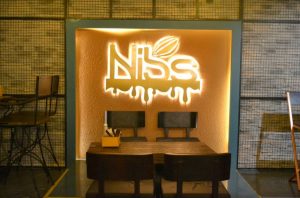 Nibs cafe & Chocolateria
With its branches in C-Scheme, Gopal Bari, & Malviya Nagar Nibs undoubtedly is the most favored place for all the chocolate lovers. With everyone going crazy about their variety of chocolate treats not to mention their amazing and everyone's favorite white hot chocolate, this place feels like heaven for all the chocolate lovers.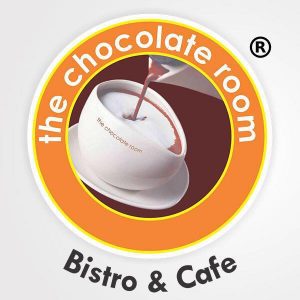 2. The Chocolate Room
Located at World Trade Park, this small chocolate cafe is definitely another place where you satiate your chocolate cravings. With a complete menu filled with variety of chocolate desserts like crepes & waffles and some amazing chocolate drinks, you can definitely have some melting moments here.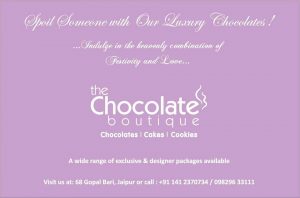 3. Chocolate Boutique
Now we tell you a place from where you can buy tasty and amazing handmade chocolates. It's a one stop for all kinds of chocolates. Chocolate boutique is famous in the city for its delicious chocolaty choices that it has to offer. Do not forget to get chocolates from here for your love ones.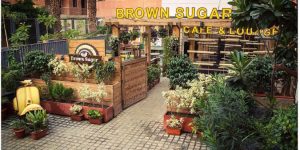 4. Brown Sugar
With outlets across the city, this cafe not only offers a few good chocolate treats but is also a place where you can have a good mini meal. Chocolates and your favorite lasagna, what more shall you ask for?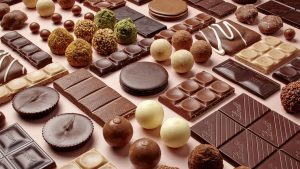 5. Melting Moments
This small kiosk located at crystal palm, will definitely make you realize that all good things come in small packages. From delicious chocolates to amazing desserts this place offers you all you want for this World Chocolate Day.
Now here is the list, now it's time to make your decision. How you want to celebrate this chocolaty day with your love ones in pink city !!!
Happy World Chocolate Day!!! 🍫 🍫