An ideal tour to Jaipur essentially includes forts, palaces, museums, and even bazaars of the Pink City that are quite famous among the tourists. However, there are many places in and around Jaipur that are not quite famous but are equally attractive and amazing. Some of these are just a few kilometers away from the city.
While you may find information about all quintessential destinations like Amer Fort, Hawa Mahal, and City Palace, there are several tourist spots that you may not have heard of. Listed here are 4 less explored tourist destinations in and around Jaipur that you must include in your next trip to the Pink City.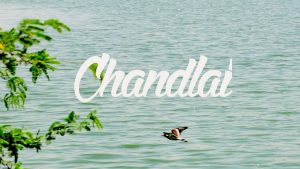 Located just 2 kms away from Kota highway, Chandlai Lake is one of the most unexplored areas nearby Jaipur. The place has an amazing scenic beauty with serene waters and the sight of the saffron sky during sunrise and sunset. It can also be visited for bird watching, nature photography, or just for a simple outing. If you have time for a one-day visit, this lake is an ideal location for you to spend quality time with your loved ones.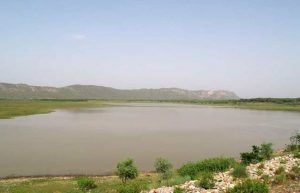 Located 15 kms away from Jaipur is Kanota Dam flanked by Aravalli Hills under the bright blue skies. It's a perfect tourist spot for a picnic or romantic date. It is built on river Dhoond and gives soothing vibes far away from the busy roads of the city.
The best time to visit the Kanota Dam is Monsoon when the reservoirs are filled with water and the sound of it flowing at full speed can be easily heard amidst the peaceful environment of the site.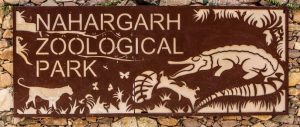 Nahargarh Fort is a popular site among tourists but if you are fond of wildlife sanctuaries then you must check out the Nahargarh Biological Park. Visit this park to catch a glimpse of some of the wildest yet royal animals like tigers and lions. It houses more than 200 species of birds and around 450 species of flora and fauna. The park can be visited between 8:30 am and 5:30 pm but it remains closed on Tuesdays.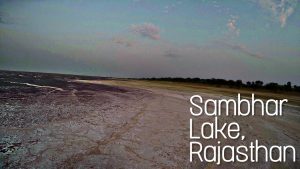 Sambhar Lake is the largest saltwater lake in India and yet remains a less explored part of the state. Carrying the shape of a bowl, this lake is located 65 kms away from Jaipur. Surrounded by the scenic beauty of Aravalli Hills, the lake is a treat to the eyes especially when it's flocked by a large number of flamingos. You can also find Nilgai wandering in the adjoining forest area.
THIS WEEKEND LETS EXPLORED THE JAIPUR!! 🙂