This Navratri make it special by taking the blessing of goddess. visit Jaipur famous Goddess temple which are popular from ancient times due to its miracle and their history behind them.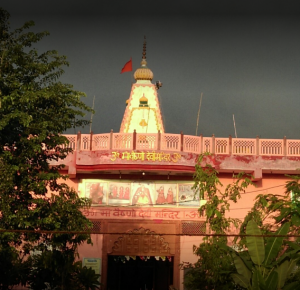 A small yet beautiful temple located in Jaipur, this sacred shrine is dedicated to Goddess Durga. Both locals and tourists flock to this lesser known temple in search of some peace and tranquillity.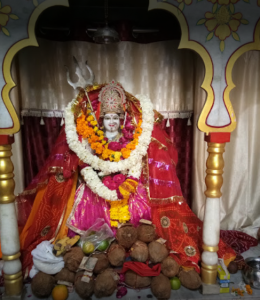 Timing : 6 AM to 8 PM
Location: Indrapura, Jhotwara, Jaipur, Rajasthan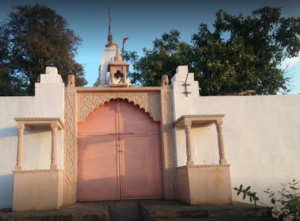 Located at the peak of the Girnar mountain, Amba Mata Temple is dedicated to Goddess Amba. It is considered to be quite auspicious for the newly wed couples. It is believed that couples come here to receive the blessing of the Goddess and pray for their lifelong marital bliss.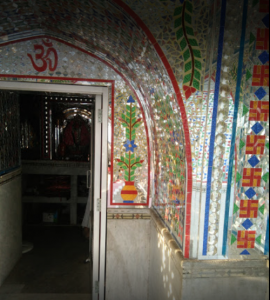 Timing: 6 AM to 8 PM
Location: Lal Dungri, Jaipur, Rajasthan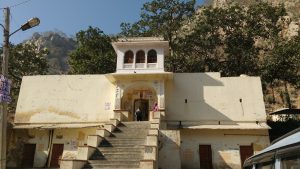 Jamwai Mata Temple, located at the down streams of Ramgarh Lake, is the oldest goddess shrine of the Jaipur Royal Family. The temple of goddess was built by Rao Dulherao of Kachhwaha clan in Jaipur. Jamwa Mata temple attracts the tourists for its magnificent architecture and is situated 1.5 Km away from the Lodge which can be reached on foot.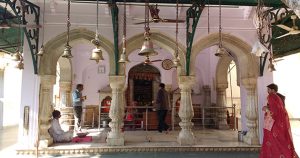 Timing: 6:15 AM to 8 PM
Location: Down Streams of Ramgarh Lake, Jaipur, Rajasthan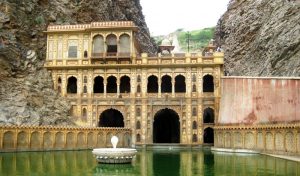 Galta ji "Temple of the Sun God" "Monkey temple" is another famous place for Hindus in royal pink city or even in the whole Rajasthan. It's located 10 kms from jaipur at Agra highway. To the east of Jaipur, the Galta Temple is 2.5 kms climb from Surajpol. The Galta is a holy place, has a temple to dedicated Sun God & kunds (natural springs and reservoirs), this temple built by diwan kriparam on the top of the highest peak of hill.
Timing: 5 AM to 9 PM
Location: Shri Galta Peetham, Galva Ashrama, Jaipur, Rajasthan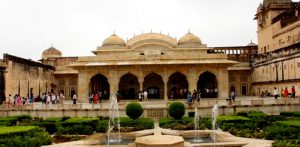 Shila Devi is famous idol of Durga the temple is located in Amber fort. Maharaja Mansingh brought the statue of the goddess Shila Mata from Jessore "Bangladesh" in 1604.
It's a reality The Goddess appeared in the Maharaja's dream and ordered him to recover her statue lying under sea near Jessore (now in Bangladesh) and install it in a Temple.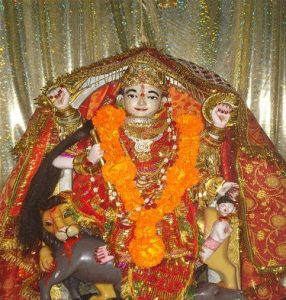 Timing: 6 AM to 12 PM
4 PM to 8 PM
Location: Amber Fort, Delhi Road, Amber City, Jaipur, Rajasthan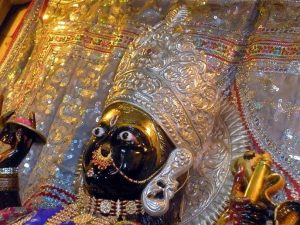 Hinglaj Mata Mandir is an ancient temple located in Jaipur. The history of this temple dates back to more than 2300 years ago. Hinglaj Mata is the Kul Devi of Kshatriya's and Brahm Kshatriya Community. It is a beautiful temple and is one of the hidden spiritual treasures in the city. The temple is of great reverence and importance to the devotees who come here to offer their prayers.
Timing: 6 AM to 8 PM
Location: Raja Park, Sector 2, Sindhi Colony, Jaipur, Rajasthan